Talk & Conversation
Architects and Architectures in Dialogues Overseas
Anat Falbel
The Talk intersects modern architectural history and intellectual migration. Our guest, Anat Falbel, focuses in particular on the CIAM (Congrès internationaux d'architecture moderne) and its relations in South America.
Anat Falbel, received her Ph.D in Architecture and Urbanism from the University of São Paulo, in 2003, with the thesis "Lucjan Korngold: the trajectory of an immigrant architect", dealing with the subject of émigrés architects, between the 40's and '60s in the city of São Paulo. A Canadian Center of Architecture Visiting scholar (2013). Presently she is one of the organizers of the Urban Representation EAHN Interest Group, and editorial member of the Cahiers de la Recherche Architecturale Urbaine et Paysagère.
In 2011 she curated the exhibitions "Exile and Modernity: The space of the foreigner in the city of Sao Paulo" and in 2013 "Vagabond Stars: Memories of the Jewish Theater in Brazil." Among many articles on the topic of immigrant professionals and cultural transf erences published between Europe and the Americas, she edited the volumes Bruno Zevi Arquitetura e Judaismo: Mendelsohn, and Joseph Rykwert's The house of Adam in Paradise, The Idea of the City and The Dancing Column. At the moment, she is publishing her book on Lucjan Korngold.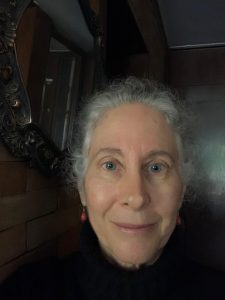 Falbel's talk is included in the program of an international symposium "Architectural History and International Organizations Reflecting on Sources and Methods," organized within the framework of the seminar "UNESCO making architecture culture."
Conceived by Daniela Ortiz dos Santos, both seminar and symposium are carried out at the Center for Critical Studies in Architecture of the Goethe University Frankfurt and has received funding and support from the Goethe Research Academy for Early Career Researchers (GRADE).